Block Club Chicago: Matcha Cita Opens Second Location Inside Studio Three

Matcha Cita Opens Second Location Inside Studio Three In River North
Matcha Cita features instagramable decor along with matcha-centered drinks and various smoothie bowls.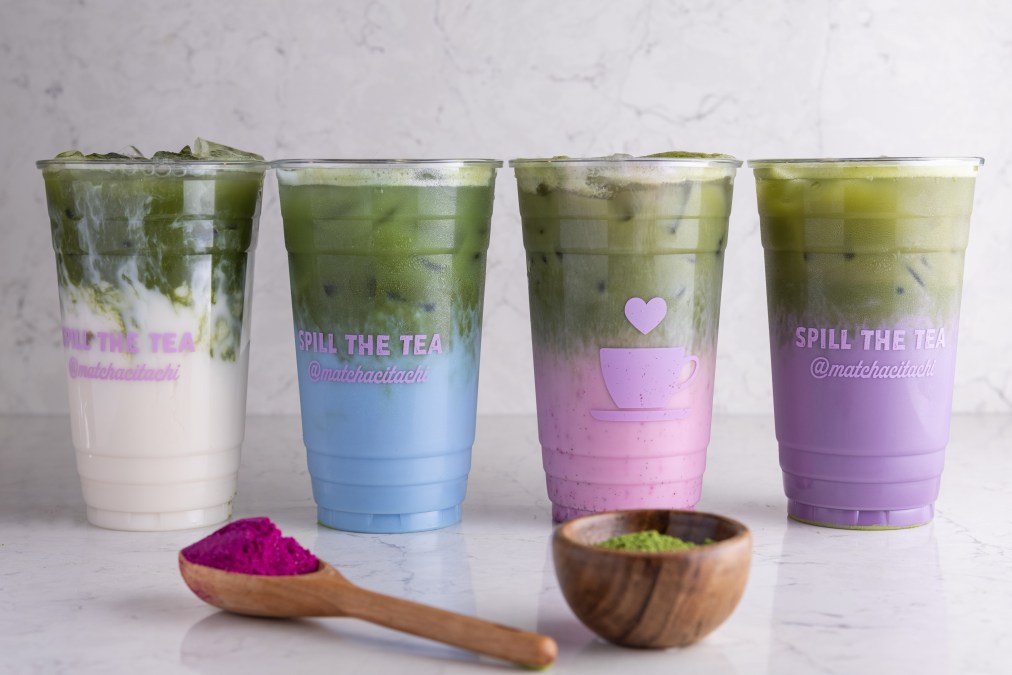 RIVER NORTH — Matcha Cita, a matcha-focused cafe, is opening its second location at a premium fitness studio just six months after opening in the West Loop. Matcha Cita's retro, tropical vibes are coming to Studio Three, 648 N. Clark St. The cafe will feature white marble tables for 12 guests and a sidewalk patio for the warmer months.
The company previously had a popular pop-up in Lincoln Park in 2021, then opened its first permanent location at 1017 W. Lake St. Much like its West Loop location, the cafe will feature Instagram-worthy decor with bold and bright pastels accented by tropical print wallpaper, disco balls, neon signs and "photo-worthy swings with floral decor," according to a news release.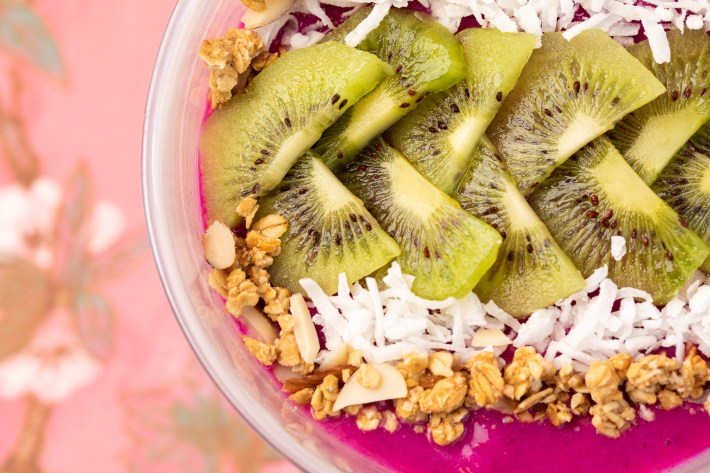 Matcha Cita will be offering a variety of matcha drinks and smoothie bowls, located inside Studio Three in River North. The menu features both hot and iced matcha drinks like the Pink Señorita with matcha, strawberry pitaya and coconut milk; and the Purple Haze with matcha, lavendar, CBD and oat milk. Guests can also order from an array of smoothie bowl options as a post-workout treat.
Founded by Bianca Pearson with co-owner Vincent Lujan, Matcha Cita was created from Pearson's love of both matcha and interior design, according to a news release. Matcha Cita, which roughly translates into matcha date in Spanish, is a play on a reference to the "timeless coffee date."
"After the welcome reception we received in the West Loop, we're thrilled to expand and bring Matcha Cita to Studio Three in River North," Pearson said in a statement. "Their tight-knit community makes it a perfect location for our second café."
Studio Three offers three class styles under one roof: interval, cycle and yoga. There are three locations in Lincoln Park, Fulton Market and River North.
"We are pleased to welcome Matcha Cita to Studio Three River North," David Blitz, CEO and co-founder of Studio Three said in a statement. "Bianca and her team have cultivated a loyal following with matcha-based drinks, smoothies, fresh baked pastries and more. With a well-thought signature menu and a bright, welcoming space — not to mention the pre- and post-workout benefits of matcha — it is going to be a hit with our community."
Matcha Cita at Studio Three will be open 6 a.m.-8 p.m. Monday through Friday and 8 a.m.-6 p.m. Saturday.